Posts for tag: gum disease
Why Does My Kid Have Bad Breath?
Does your child seem to have a case of morning breath - all day? While not pleasant, most cases of bad breath in children can be easily resolved.
Halitosis is the medical term for chronic bad breath. In adults, Halitosis, or chronic bad breath that never goes away, despite brushing and rinsing, can be an indicator of an underlying medical problem. In children, more often than not, bad breath is usually just an indicator of poor oral hygiene, which can be remedied at home and almost immediately.
As a pediatric dentist, the most important advice I can give is also the easiest thing to do: work to improve oral hygiene and be consistent. You have to brush, absolutely must floss, and brush your tongue. You have to do these things every day.
Below are some surefire ways to help eliminate your kid's bad breath:
Floss - If you ever doubt the need for flossing, try smelling the used floss after flossing your teeth. It sounds gross, right? Well, if your floss stinks, so does your mouth.
Don't' Forget the Tongue - Brushing your child's tongue will also help prevent bad breath. The tongue harbors lots of bacteria, but many people neglect to brush it when they are brushing their teeth. With so much surface area, it can definitely cause a foul smell in your kid's mouth.
Stay Hydrated- Saliva is a key component to fighting tooth decay in the mouth. When a kid's mouth is constantly dry, their mouths have less saliva to wash away odor-causing bacteria. A lack of saliva can also lead to tooth decay and cavities. Encourage your child to drink water all the time, and especially when playing sports or outside.
Diet – A diet high in sugar will contribute to bad breath in your kid's mouth. Sugar left on the teeth is a breeding ground for bacteria, which will produce a foul smell in the mouth.
When it's more than bad breath:
If brushing, flossing and good diet aren't helping your kid's bad breath go away, or if you suspect that your kid's bad breath is something more, do not hesitate to see your pediatric dentist and rule out other issues. Remember, these preventative measures can help prevent dental problems and bad breath, but that can't solve existing decay or gum disease.
If your child has existing cavities or gum disease, treatment is the first step. Once existing problems are treated, these preventative measures can then help to prevent future dental problems.
As always, Anderson Pediatric Dentistry is always here to answer your questions, discuss treatment options and give you and your child Something to Smile About!
If you would like to schedule an appointment or discuss options, please call us at 864-760-1440.
By Anderson Pediatric Dentistry
April 13, 2018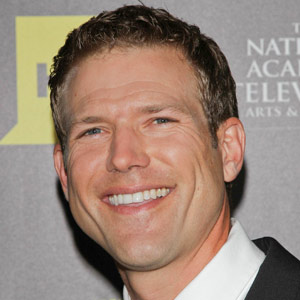 Are bleeding gums something you should be concerned about? Dear Doctor magazine recently posed that question to Dr. Travis Stork, an emergency room physician and host of the syndicated TV show The Doctors. He answered with two questions of his own: "If you started bleeding from your eyeball, would you seek medical attention?" Needless to say, most everyone would. "So," he asked, "why is it that when we bleed all the time when we floss that we think it's no big deal?" As it turns out, that's an excellent question — and one that's often misunderstood.
First of all, let's clarify what we mean by "bleeding all the time." As many as 90 percent of people occasionally experience bleeding gums when they clean their teeth — particularly if they don't do it often, or are just starting a flossing routine. But if your gums bleed regularly when you brush or floss, it almost certainly means there's a problem. Many think bleeding gums is a sign they are brushing too hard; this is possible, but unlikely. It's much more probable that irritated and bleeding gums are a sign of periodontal (gum) disease.
How common is this malady? According to the U.S. Centers for Disease Control, nearly half of all  Americans over age 30 have mild, moderate or severe gum disease — and that number increases to 70.1 percent for those over 65! Periodontal disease can occur when a bacteria-rich biofilm in the mouth (also called plaque) is allowed to build up on tooth and gum surfaces. Plaque causes the gums to become inflamed, as the immune system responds to the bacteria. Eventually, this can cause gum tissue to pull away from the teeth, forming bacteria-filled "pockets" under the gum surface. If left untreated, it can lead to more serious infection, and even tooth loss.
What should you do if your gums bleed regularly when brushing or flossing? The first step is to come in for a thorough examination. In combination with a regular oral exam (and possibly x-rays or other diagnostic tests), a simple (and painless) instrument called a periodontal probe can be used to determine how far any periodontal disease may have progressed. Armed with this information, we can determine the most effective way to fight the battle against gum disease.
Above all, don't wait too long to come in for an exam! As Dr. Stork notes, bleeding gums are "a sign that things aren't quite right." Â If you would like more information about bleeding gums, please contact us or schedule an appointment. You can read more in the Dear Doctor magazine article "Bleeding Gums." You can read the entire interview with Dr. Travis Stork in Dear Doctor magazine.