Posts for tag: dental emergency
Spring has sprung. And while the weather may not have gotten the memo just yet, warm weather is on the way. With warmer weather and longer daylight hours, come spring sports and more time spent playing outside. As you gear up for your next practice or game, don't forget your child's mouthguard!
Each year, about 5 million Americans lose teeth in sports-related injuries. Approximately 39% of all dental injuries are sports-related. (https://www.nata.org/sites/default/files/dental-injury-handout.pdf). These injuries can include avulsed teeth (complete displacement), cracked teeth, fractured roots and tooth intrusion (displacement of the tooth into the alveolar bone), as well as fractured crowns and lip and cheek injuries.
But, playing sports doesn't have to give your child a hockey-player smile. Using a mouthguard can significantly reduce your child's risk of obtaining a dental injury. Children playing any contact sports, such as field hockey, ice hockey, football, boxing and lacrosse are required to wear mouthguards. But the American Academy of Pediatric Dentists recommends that children wear mouthguards for most sports, including: baseball, basketball, soccer, softball, wrestling, volleyball and gymnastics, acrobatics, boxing, discus throwing, handball, martial arts, racquetball, rugby, shot putting, skateboarding, skiing, skydiving, squash, surfing, volleyball, water polo, and wrestling. According to the AAPD (click here to read full article), baseball and basketball have been shown to have the highest number of sports-related dental injuries in children between that ages of seven to 17 years. Baseball had the highest incident of dental injuries within the seven to 12 year-old age group and basketball led the way between the 13-17 year-old age group.
A mouthguard may be especially important for those with braces or dental work, but they are a great idea for anyone wanting to protect their teeth from potential trauma. Mouthguards act as a buffer for potential damage, but also provide a barrier between teeth/braces and cheeks, or between lips and tongue, which can limit soft tissue damage, as well.
Dental mouthguards are classified into three types:
1) Stock mouthguards - can be purchased in sporting goods and drug stores, come pre-formed and ready to wear.

2) Boil-and-bite mouthguards - most commonly used, these mouthguards are immersed in boiling water and formed in the mouth by using finger, tongue, and biting pressure.

3) Custom-made mouth guards - designed by your dentist and are the best fitting and offer most protection and comfort.
All three types of mouthguards provide different levels of protection, but also come at different price-points. You should discuss your options with your pediatric dentist to determine which option will fit your needs best. Whatever your child's sport and whatever your budget, there is a mouthguard option available. Don't sacrifice the safety of your child's smile. Wear a mouthguard!
If you have questions, or would like to discuss which mouth protection option is best for your child, Anderson Pediatric Dentistry is here to help. Call our office today at 864-760-1440 and let us give you Something to Smile About!
https://www.aapd.org/research/oral-health-policies--recommendations/prevention-of-sports-related-orofacial-injuries/
(https://www.nata.org/sites/default/files/dental-injury-handout.pdf)
https://www.dentalcare.com/en-us/professional-education/ce-courses/ce127/statistics
https://www.colgate.com/en-us/oral-health/conditions/dental-emergencies-and-sports-safety/three-kinds-of-tooth-injury-that-occur-in-sports-1015
By Anderson Pediatric Dentistry
December 28, 2017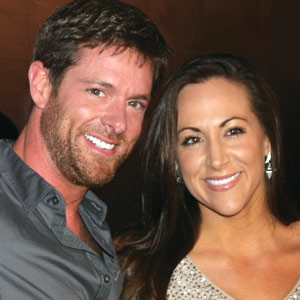 For anyone else, having a tooth accidentally knocked out while practicing a dance routine would be a very big deal. But not for Dancing With The Stars contestant Noah Galloway. Galloway, an Iraq War veteran and a double amputee, took a kick to the face from his partner during a recent practice session, which knocked out a front tooth. As his horrified partner looked on, Galloway picked the missing tooth up from the floor, rinsed out his mouth, and quickly assessed his injury. "No big deal," he told a cameraman capturing the scene.
Of course, not everyone would have the training — or the presence of mind — to do what Galloway did in that situation. But if you're facing a serious dental trauma, such as a knocked out tooth, minutes count. Would you know what to do under those circumstances? Here's a basic guide.
If a permanent tooth is completely knocked out of its socket, you need to act quickly. Once the injured person is stable, recover the tooth and gently clean it with water — but avoid grasping it by its roots! Next, if possible, place the tooth back in its socket in the jaw, making sure it is facing the correct way. Hold it in place with a damp cloth or gauze, and rush to the dental office, or to the emergency room if it's after hours or if there appear to be other injuries.
If it isn't possible to put the tooth back, you can place it between the cheek and gum, or in a plastic bag with the patient's saliva, or in the special tooth-preserving liquid found in some first-aid kits. Either way, the sooner medical attention is received, the better the chances that the tooth can be saved.
When a tooth is loosened or displaced but not knocked out, you should receive dental attention within six hours of the accident. In the meantime, you can rinse the mouth with water and take over-the-counter anti-inflammatory medication (such as ibuprofen) to ease pain. A cold pack temporarily applied to the outside of the face can also help relieve discomfort.
When teeth are broken or chipped, you have up to 12 hours to get dental treatment. Follow the guidelines above for pain relief, but don't forget to come in to the office even if the pain isn't severe. Of course, if you experience bleeding that can't be controlled after five minutes, dizziness, loss of consciousness or intense pain, seek emergency medical help right away.
And as for Noah Galloway:Â  In an interview a few days later, he showed off his new smile, with the temporary bridge his dentist provided… and he even continued to dance with the same partner!
If you would like more information about dental trauma, please contact us or schedule an appointment for a consultation. You can learn more in the Dear Doctor magazine articles "Trauma & Nerve Damage to Teeth" and "The Field-Side Guide to Dental Injuries."